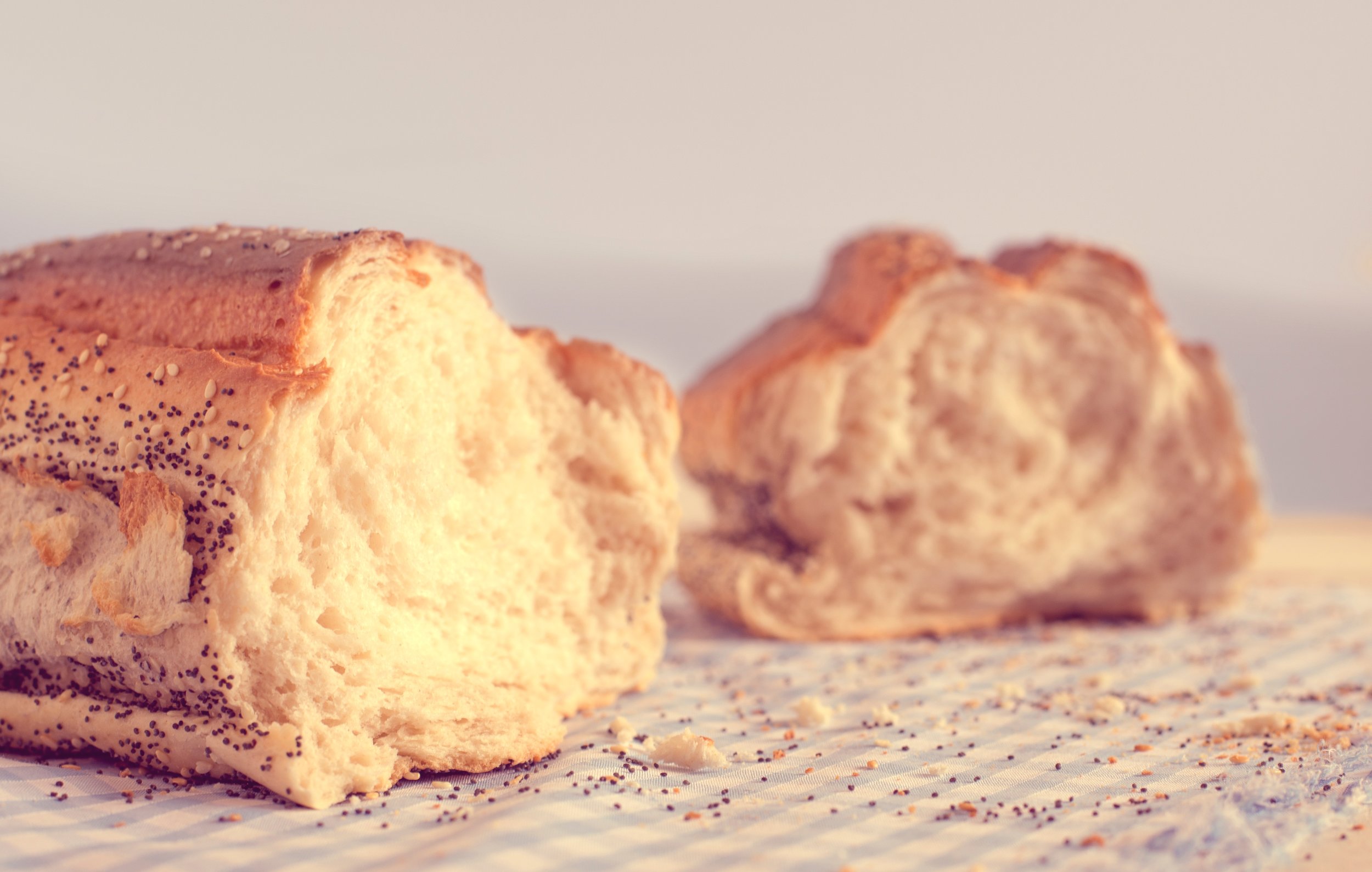 Our mission statement is: John 6:35 Then Jesus declared, 'I am the bread of life. He who comes to me will never go hungry, and he who believes in me will never be thirsty.' The Bread of Life was founded to provide artisan breads to missionaries to help them reach the widow or the fatherless, the alien or the poor to share Jesus Christ.
Just before Easter 2013, the first-ever Dr. Gerald L. Dahl Achievement Award in Church Planting was presented to Dr. Gerald L. Dahl, whose commitment to serve Jesus Christ both inspired and convicted me to examine my personal response to the Great Commission. My honest answer was that I had not done nearly enough. Although I had prayed about this potential ministry for several weeks, I founded The Bread of Life as a 501(c)(3) charitable organization later that afternoon on 28 March 2013.
We bake more than eight thousand loaves of bread annually at Wooddale Church – Edina that are distributed through numerous local ministries. Please support these ministries directly, both financially and in prayer:
The Bread of Life
Dr. Jason Fredericks
612-386-0333
drfredericks@drfredericks.com
Bethel's Rock Church
Pastor James Biffert
612-866-3227
pastorjames@bethelsrock.org
Christ Satisfies Ministries
JimBo Mullen
612-229-5042
jamforchrist@msn.com
East Side Outreach
Pastor Julie Jacobs
651-283-5116
info@rcmi.us
Firebase Movement
Steven Uggen
763-390-8900
steven@firebasemovement.com
The Gate Church
Pr. Brian Hammond
612-791-2137
thegatemn@gmail.com
GodTown
John Tolo
651-231-6021
johntolo@comcast.net
ICCM Life Center
Scott Stover
612-701-2296
scott.stover@ferguson.com
Josiah Center
Pastor Dave Carlson
651-503-3221
dave.carlson@josiahcenter.org
Park Avenue Outreach
Scott Bookhout
612-721-6144
pamscott@usfamily.net
Project 6:8
Adam Betker
612-986-5554
info@projectsixeight.com
Redeeming Love Church
Pastor Mike Smith
651-777-5200
mike@redeeminglovechurch.com
The Rock Church
Pastor Karl Quickert
612-720-0742
karl@rockthechurch.com
Ruby Rails
Teresa Krafft
541-398-2192
teresa@artsandkrafft.com
Shiloh Temple Int Ministries
Jordan Borer Nelson
612-423-9303
jordanborernelson@gmail.com
Street Level Ministry
Scott Coulson
612-396-7720
stlevel@mninter.net
Waterbrooke Outreach
Bruce Eaton
612-749-2707
bruce@e10inc.com
Way of the Lord Outreach
Colin Akehurst
612-385-1870
wotloutreach@gmail.com
Wooddale Church – Edina
Pastor Brad Herndon
952-944-6300
brad.herndon@wooddale.org
Mathew 25:37-40 Then the righteous will answer him, 'Lord, when did we see you hungry and feed you, or thirsty and give you something to drink? When did we see you a stranger and invite you in, or needing clothes and clothe you? When did we see you sick or in prison and go to visit you?' The King will reply, 'I tell you the truth, whatever you did for one of the least of these brothers of mine, you did for me.'

The Bread of Life is exempt from federal income taxes under Section 501(c)(3) of the Internal Revenue Code, therefore your gift is tax-deductible to the full extent provided by law.